Participate in a Buyer's Tier 2 Program through TealBook.
TealBook's supplier intelligence app has the power to revolutionize how buyers locate and engage with suppliers across the world. Our AI-powered technology harvests publicly available information to populate our Universal Supplier Profiles.
TealBook's support for Tier 2 reporting allows all companies, even those without diversity programs, to help their customers meet their diversity spending goals. Companies simply upload spend data once per quarter using TealBook's secure application. TealBook's technology identifies the diverse suppliers in the provided spend and generates free, summary level diversity reporting for the participating company. The company can then choose which customers they wish to share diverse spend with and how to allocate the diverse spend to their customer companies.
TealBook combines this allocated spend information from all contributing suppliers into a consolidated Tier 2 Diversity Spend report for participating customers.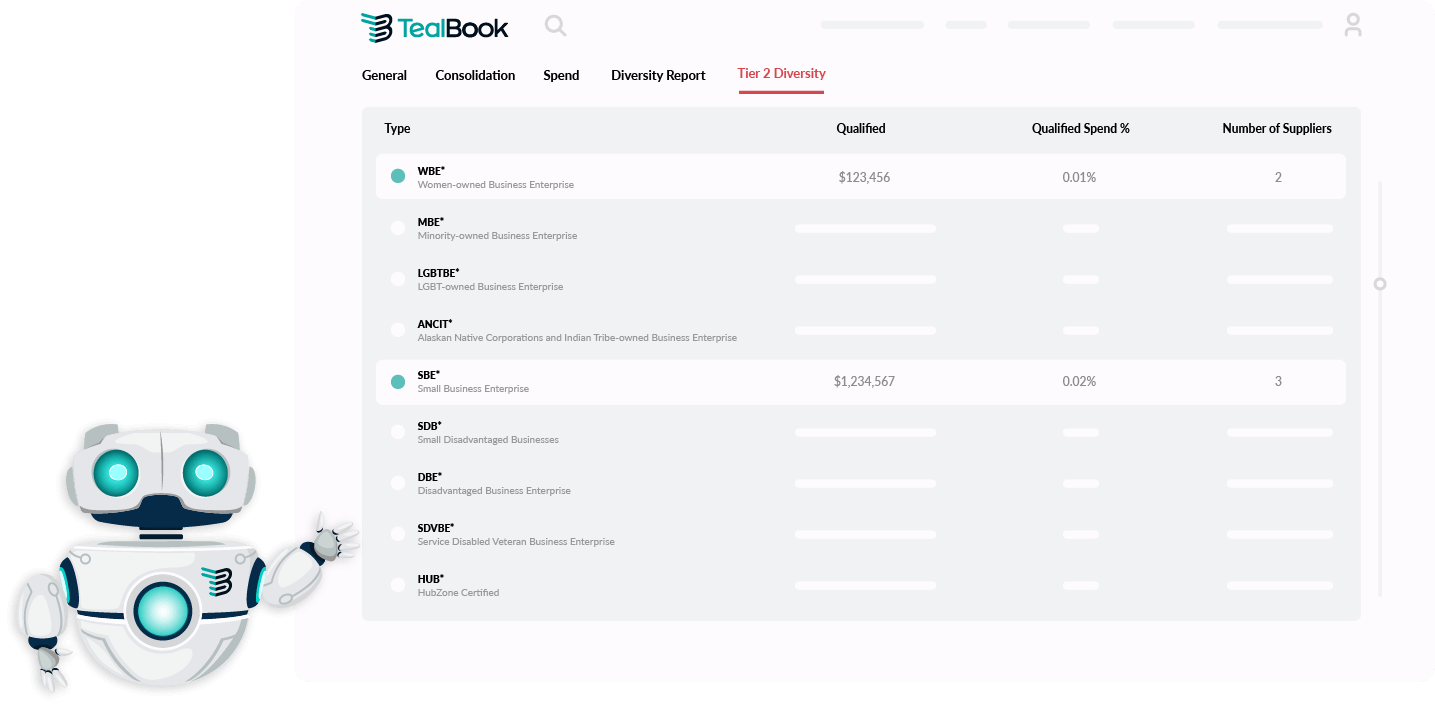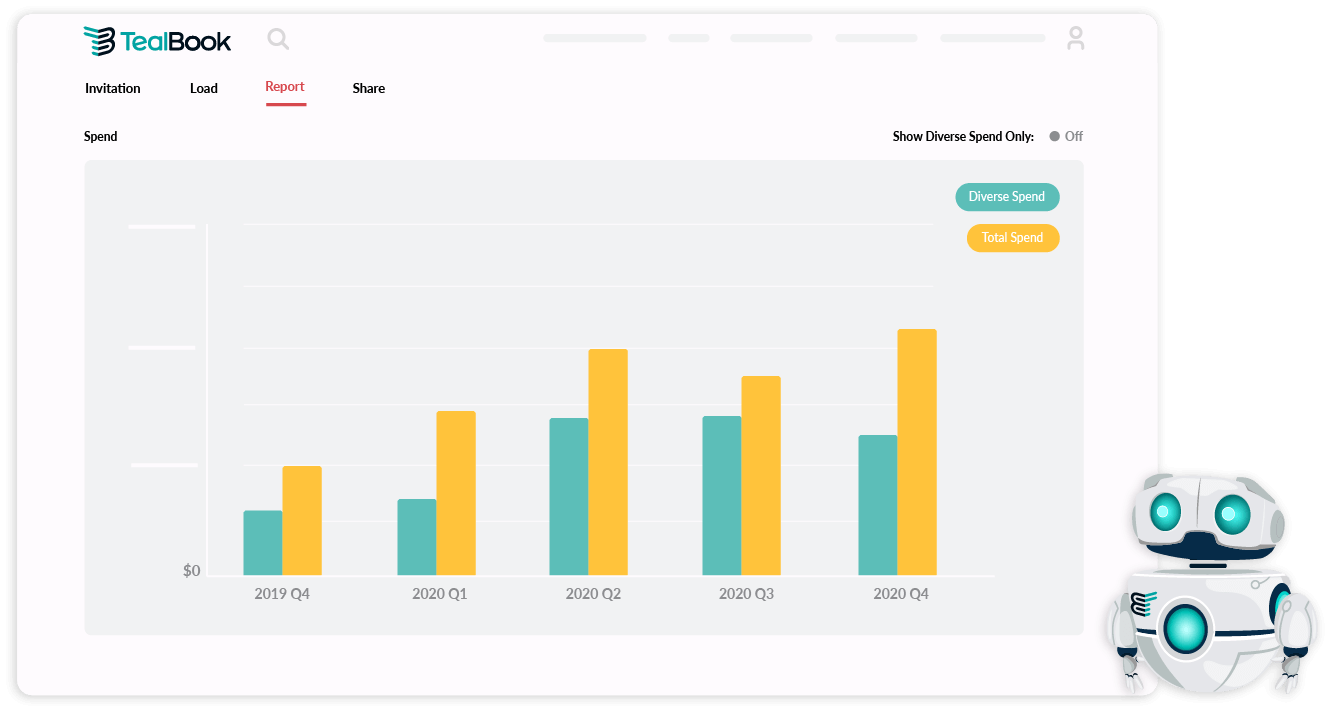 In addition to satisfying requirements from the buyer who invited you to share your spend, after you've uploaded your information to TealBook, you will receive your own complimentary diversity report in TealBook. This report will give you a breakdown on your diverse spend at the certificate level, and will show you your total diverse spend compared to your total uploaded spend.

If you already have a supplier diversity program in place, TealBook can help you identify additional qualified diverse spend with suppliers you are already working with but have not been identified as diverse. Our machine learning models rapidly identify all vendors your organization is currently engaged with who have valid diversity certifications.
Instructions and Resources
Participate in a buyer's Tier 2 program by completing these four steps:

1.

Accept the Invitation in the "Diversity" Tab of your TealBook Supplier Profile
2.
Load, Review and Publish your Spend Data for each calendar quarter within the "Load" Tab
3.

Enter the "Share" Tab to complete the process by allocating a percentage of diverse spend to your Customer!
4.

Under the "Your Diverse Spend" Tab, you will see your generated Supplier Diversity Report
Tier 2 Program Quick User Guide
For a high level overview of TealBook's Tier 2 Program, refer to the Quick User Guide.
Detailed Upload Manual
For instructions on accepting your Tier 2 invitation and uploading and allocating your spend to your customers, please refer to the Detailed Upload Manual.